High-Quality Contact Lenses From Our Lawrenceville GA Optometrist
Contact lenses have evolved from an uncomfortable and expensive luxury to an everyday fact of life. Today's contacts can correct vision safely, accurately and affordably, making them an attractive and convenient alternative to eyeglasses. But the type of contacts you choose, and the care of the practitioner, can make all the difference in how happy you are with the results. That's why should turn to our Lawrenceville GA optometrist, Dr. Birdsong, for high-quality contact lenses ideally suited to your lifestyle, ocular health and vision correction needs.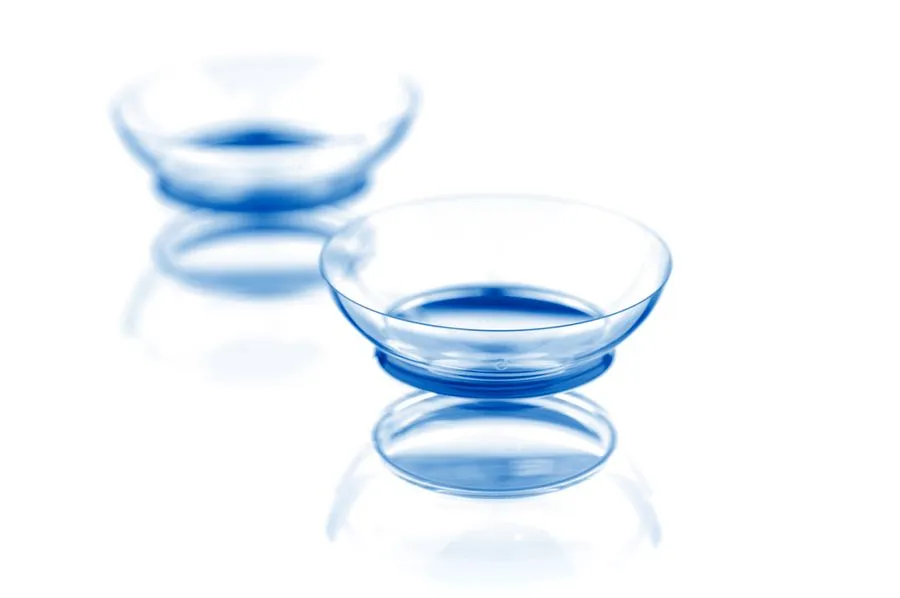 Which Contact Lenses Are Right for You?
If you've never had contact lenses before, you might be surprised at how many variables go into selecting the right kind for your needs. These considerations are why a contact lens exam, in addition to the standard vision testing, is so vital. The phrase "One size fits all" does not apply to eyes, so we need to take accurate measurements of your pupils, irises and corneas. We also need to discuss your preferences regarding convenience, maintenance and length of wear. If you hate the idea of constantly inserting and removing contacts, for instance, you might be happier with extended-wear contacts. If you're bothered by the need to clean reusable contacts, you might need single-use disposable lenses. We can point you toward the right options for your lifestyle and preferences.
Specialty or Hard to Fit Contacts at Our Optometry Center
While many people can wear standard-issue soft contacts without difficulty, others cannot. Certain conditions may call for specialized contact lenses from our optometry center. Potential challenges include:
Dry eye, which can be aggravated by some kinds of contact lenses

Keratoconus

, which deforms the corneal contours beyond the corrective ability of soft contacts
Giant papillary conjunctivitis, an inflammation caused by the proteins that accumulate on soft contacts
Severe astigmatism, presbyopia, farsightedness or nearsightedness
Your Lawrenceville optometrist can weigh these extra factors during your contact lens exam and then recommend the right contact lens options for these hard to fit conditions. For example, toric contacts, which are shaped so they won't shift position on the corneas, are an excellent choice for correcting astigmatism. Scleral contacts, which vault over the cornea entirely, can correct vision in people with keratoconus, they're also good at preserving moisture in dry eyes. Rigid gas permeable lenses accumulate fewer protein depoits than soft lenses while offering stronger correction. We can also fit you for multifocal lenses that correct for presbyopia just as effectively as multifocal eyeglasses. You might even choose colored contacts to change your look.
Looking for the Perfect Contact Lenses in
Snellville

,

Lilburn

, Grayson or Lawrenceville GA?

If you're in the market for comfortable, accurate contact lenses in Snellville, Lilburn, Grayson or Lawrenceville GA, you owe it to your eyes to visit Brookwood Eyecare. Call 770-736-7774 to learn more and schedule a contact lens exam. We want to serve as your regular contact for all your contact lenses!