Eye Exam FAQs
At Brookwood Eyecare, we abide by an important rule: prevention and early diagnosis are the best weapons against eye and vision conditions. Even devastating diseases and vision loss can be reduced or prevented if we catch the warning signs early enough, so we recommend comprehensive eye exams for every patient. Whether you're a child with perfect vision or an older patient with a degenerative condition, your eyesight and eye health could depend on these regular checkups.
Because preventative eye care is so important to us, we want you to be as informed as possible. Our Lawrenceville optometrist will answer any questions in person, but first, let's learn how and why we offer eye exams.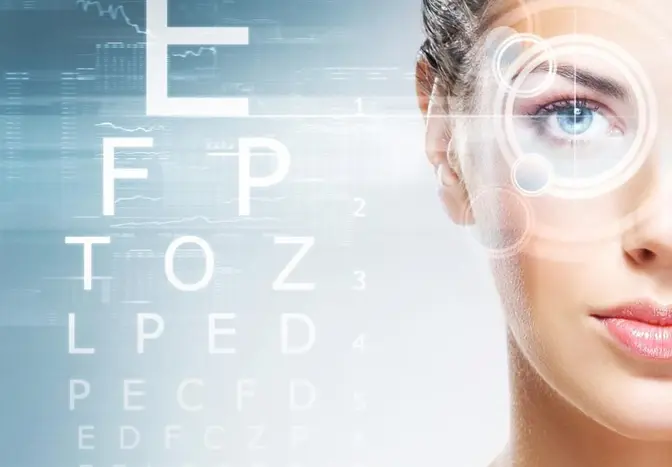 What happens during an eye exam with an optometrist?
Our optometrist's eye exams are much more comprehensive than the vision tests you might take in frame stores, or the brief exams your regular doctor might give you. Only an eye doctor can perform these comprehensive eye exams because only she has the necessary equipment and expertise. Your eye exam may include some or all of the following procedures:
Dilation – Special eye drops may be necessary to improve the view of your retina
Pupil Reaction Tests – Dr. Birdsong will test how your pupils look, move, and follow or react to light sources
Visual Acuity Test – Standard vision exams are part of every exam
Cover Test – Covering and uncovering each eye, your eye doctor will test how your eyes work together and move
Air Puff Exam – Observing your eye's resistance to tiny puffs of air is a non-invasive way to test eye pressure
How often should I schedule an eye exam, and why?
Everyone's needs are a little different, but we recommend eye exams at least once a year or once every two years for most patients. If you have a prescription that changes frequently, a condition that needs to be monitored, or high disease risks, your optometrist may recommend more frequent eye exams. We recommend these exams so often because they allow us to catch early signs of treatable conditions and diseases, giving us more time to prevent vision loss and other complications.
What diseases and conditions can be diagnosed with eye exams?
Some diseases and conditions can be reversed if we detect them early enough, while others can be treated before they result in vision loss and painful symptoms. Eye exams improve your chances against the following conditions:
Strabismus – Eye misalignment that often responds well to vision therapy
Diabetes – The earliest sign of diabetes is often diabetic retinopathy
Cataracts – Detecting early cataract formation allows us to treat it before surgery is necessary
Glaucoma – We monitor blood vessel activity and eye pressure to help prevent glaucoma
Macular degeneration – Eye exams allow us to look for early progress of age-related deterioration
How do I schedule an eye exam with a Lawrenceville optometrist?
Are you overdue for a complete eye exam? We're currently accepting new patients at Brookwood Eyecare, where we serve patients throughout Lawrenceville and the surrounding communities, including Snellville, Lilburn, and Grayson, GA. Our Lawrenceville optometrist, Dr. Birdsong, and the rest of her optometry team are eager to meet you. Call 770-736-7774 today to schedule an appointment for an eye exam in Lawrenceville.