Your Trusted Lawrenceville Optometrist
At Brookwood Eyecare, our very own Dr. Birdsong takes great pride in being your trusted Lawrenceville optometrist. Our dedicated and experienced eye care team is here to assist you with any optometry service you may need, whether it be a routine eye and vision exam, diagnosis/treatment of an eye condition, or anything in between.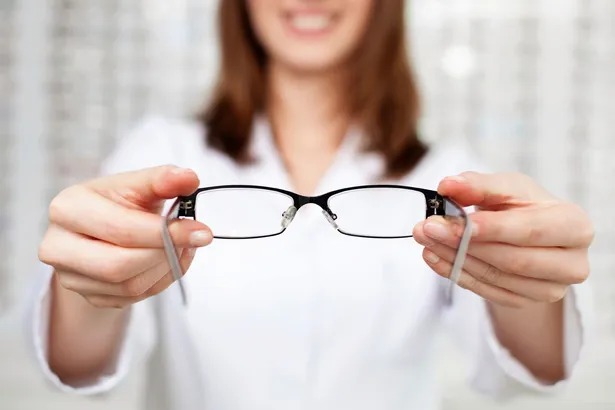 The Importance of Eye and Vision Exams
Eye and vision exams are among the most common services we provide here in our office. We strongly recommend that most patients have a comprehensive eye and vision exam done at least once a year. For those with existing ocular conditions or vision problems, we may recommend bi-yearly exams to better protect your eye health. Either way, regular eye exams help up stay on top of your ocular health, being on the lookout for common signs of eye and vision problems. The sooner we're able to detect and diagnose problems, the more likely we are to successfully treat and manage them.
And of course, your annual eye exam helps to ensure that you're always up-to-date on your vision prescription. Whether you wear traditional eyeglasses or contact lenses, we can provide you with your updated prescription and frames or lenses right here in one convenient location.
What to Expect From Your Exam
Whether you've never had an eye exam done before or are simply new to our office, you may be wondering what to expect from an eye and vision exam here at Brookwood Eyecare.
We'll begin by taking the time to get to know you, and making sure you feel comfortable with our doctor and staff. We'll also take time to review your medical history and give you an opportunity to talk to us about any concerns or questions you may have about your eye and vision health, such as any symptoms or changes in vision you've been experiencing.

From there, we'll go on to testing your vision, which will involve asking you to read off an eye chart and testing for distance reading. This will help us to determine whether or not you need corrective lenses (or a new prescription on existing lenses).
Other aspects of a typical eye and vision exam here in our office include:
eye function testing (light responsiveness, peripheral vision, etc.)
visual examination of the eyes
dilation of pupils to examine internal eye structures
tonometry to measure eye pressure
Tonometry is an important part of an eye exam, especially for those who have a family history of glaucoma. Specifically, this procedure allows us to measure the pressure levels inside the eye, which can help detect glaucoma in its earliest stages.
Request an Appointment With Our Optometry Clinic
If you're due for an eye and vision exam, our optometry clinic at Brookwood Eyecare proudly serves Snellville, Lilburn, Grayson, Lawrenceville, and the surrounding areas. Give us a call at (770) 736-7774 to schedule your appointment with us today. We hold Saturday hours for convenience with your busy schedule!