Our Eye Care Services in Lawrenceville GA
At Brookwood Eyecare, your eyesight and eye health are our top priority. Dr. Jamilah Birdsong, our Lawrenceville optometrist, works with a team of talented optometry professionals to prevent, correct, and treat a wide variety of conditions and symptoms. We offer the following services at our optometry center in Lawrenceville: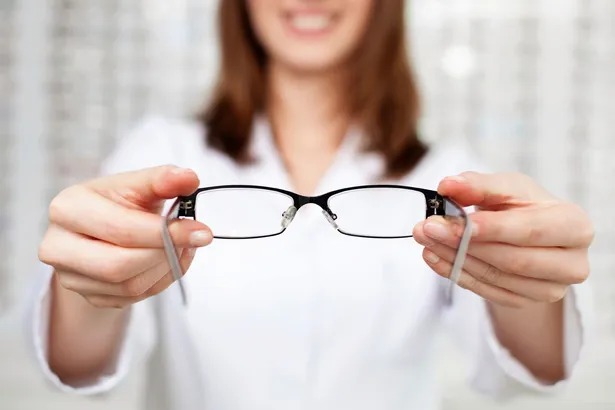 Complete Eye Exams
Comprehensive eye exams are the foundation of good eye health, because they allow your eye doctor to detect problems early and correct vision changes before they cause complications. Whether or not you depend on corrective eyewear, you need regular exams to rule out vision problems and prevent debilitating conditions. Our optometrist, Dr. Birdsong, makes sure every eye exam is thorough and detailed to catch any possible abnormalities.
Eyeglasses & Contact Lenses
Your corrective eyewear plays a big role in your quality of life, and our goal is to make sure you have the best possible eyewear for you. We will customize your prescription eyeglasses or sunglasses on site, and we also offer contact lens exams and fittings to supplement our line of soft and gas-permeable contact lenses.
Glaucoma Testing in Lawrenceville
Only an optometrist or ophthalmologist can truly detect the early warning signs of glaucoma. If you're at risk because of your age, health status, or family history, schedule regular glaucoma testing as part of your eye care regimen. We
Pre-Op LASIK Exams
Interested in LASIK in Lawrenceville? Schedule a pre-op LASIK exam to find out whether you're a good candidate for this life-changing surgery. We may ask questions about your vision and lifestyle, perform a comprehensive eye exam, and take some basic measurements of your cornea and eyes. If our optometrist thinks you're ready for LASIK, we will refer you to a local surgery center for the actual procedure.
Post-Op Eye Care
After LASIK or any other eye surgery, you need follow-up care to make sure your eyes are healing properly. Post-op eye care is crucial for preventing infection and vision problems, managing side effects such as dryness or soreness, and monitoring the progress of your recovery. If you need post-op eye care after LASIK, we will schedule regular appointments to make sure your vision is improving at the right pace, maximizing the results of this surgery.
Vision Therapy
Some eye and vision conditions may interfere with your eyes' function and your brain's interpretation of images, making it more difficult to see and learn. For example, untreated vision or developmental problems may damage the neurological connections between your brain and your eyes, making it difficult to move or interpret images properly. We offer vision therapy to help strengthen the link between your brain and your eyes, and we will customize your therapeutic exercises to fit your unique needs.
Our Lawrenceville optometrist is proud to serve patients throughout the Atlanta suburbs. If you need eye care in Snellville, Lilburn, Grayson, or Lawrenceville GA, we're here to serve you. Call Brookwood Eyecare today at (770) 736-7774.
Services offered:
Comprehensive Eye Examinations
Contact Lens Sales
Prescription Glasses
Prescription Sunglasses
Designer Frames
Safety Glasses
Ocular Health Assessment / Evaluation
One Hour on-site glasses for most Single Vision Prescriptions