New Patient Center
At Brookwood Eyecare, we want to do everything in our power to make your upcoming appointment with our optometrist go as smoothly as possible. To that end, we have gathered helpful information that will get you ready to speak with our eye doctor about your vision and eye health. Please review this information before your upcoming visit, then reach out if you have any questions.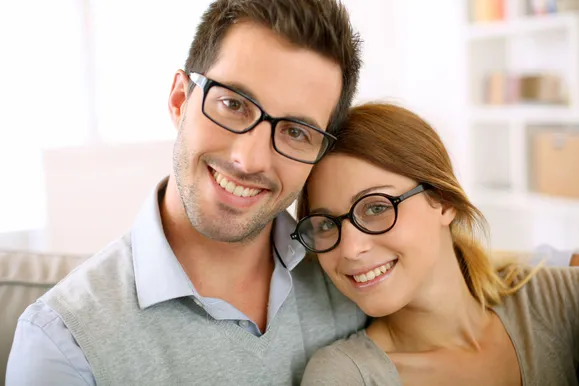 Optometry Services We Offer
At Brookwood Eyecare, we strive to provide family friendly eye care, while preserving the health of your eyes.
We offer annual eye exams that check your vision and eye health, but we do so much more than that too.
We have an optical boutique that carries designer eyewear, including prescription and non-prescription sunglasses. Our helpful staff are happy to guide you toward eyeglasses or sunglasses that meet your vision needs and flatter your face. If you are looking for new glasses, you may be interested in our buy one, get one 50% off special.
If you are more interested in contact lenses than glasses, let us give you a contact lens exam. This way, we can fit you for the most comfortable contacts, while ensuring your vision needs are met.
Many of our patients have a complaint about their vision. We are excited to offer vision therapy services, which can improve the brain's ability to process information, and computer vision services to decrease eye strain associated with heavy computer use. For athletes, we offer sports vision services that improve hand-eye coordination and correct visual processing errors that negatively impact performance.
Come in and see us for these services! We welcome patients from Grayson, Snellville, Llburn, and Lawrenceville.
Preparing for Your First Appointment
Seeing a new service provider can be confusing. For your convenience, we have uploaded forms to an online library. By printing off and completing paperwork before your appointment, you can reduce your wait time.
This makes it easier for our optometrist to get you in our system.
Our optometry clinic is located in Sugarloaf Parkway between Ronald Reagan Parkway and Oak Road SW. For your convenience, we have an interactive map on our website. We recommend you familiarize yourself with our location, so you can plan to arrive in time for your optometry visit.
Paying for Optometry Care
We accept many forms of insurance, and are happy to check whether your insurance plan covers our care before you come in. If you need optometry care for a medical condition, such as an eye disease or eye infection, your medical insurance will cover this care. Vision insurance covers eye exams and eyewear.
Your deductible for the optometry visit can be paid via cash or credit card. Payment is required at the time services are rendered.
If you need to schedule an appointment or speak with our staff, we are a quick phone call away. Dial 770-736-7774 to get eye care help in Lawrenceville and the surrounding communities, including Snellville, Llburn, and Grayson.